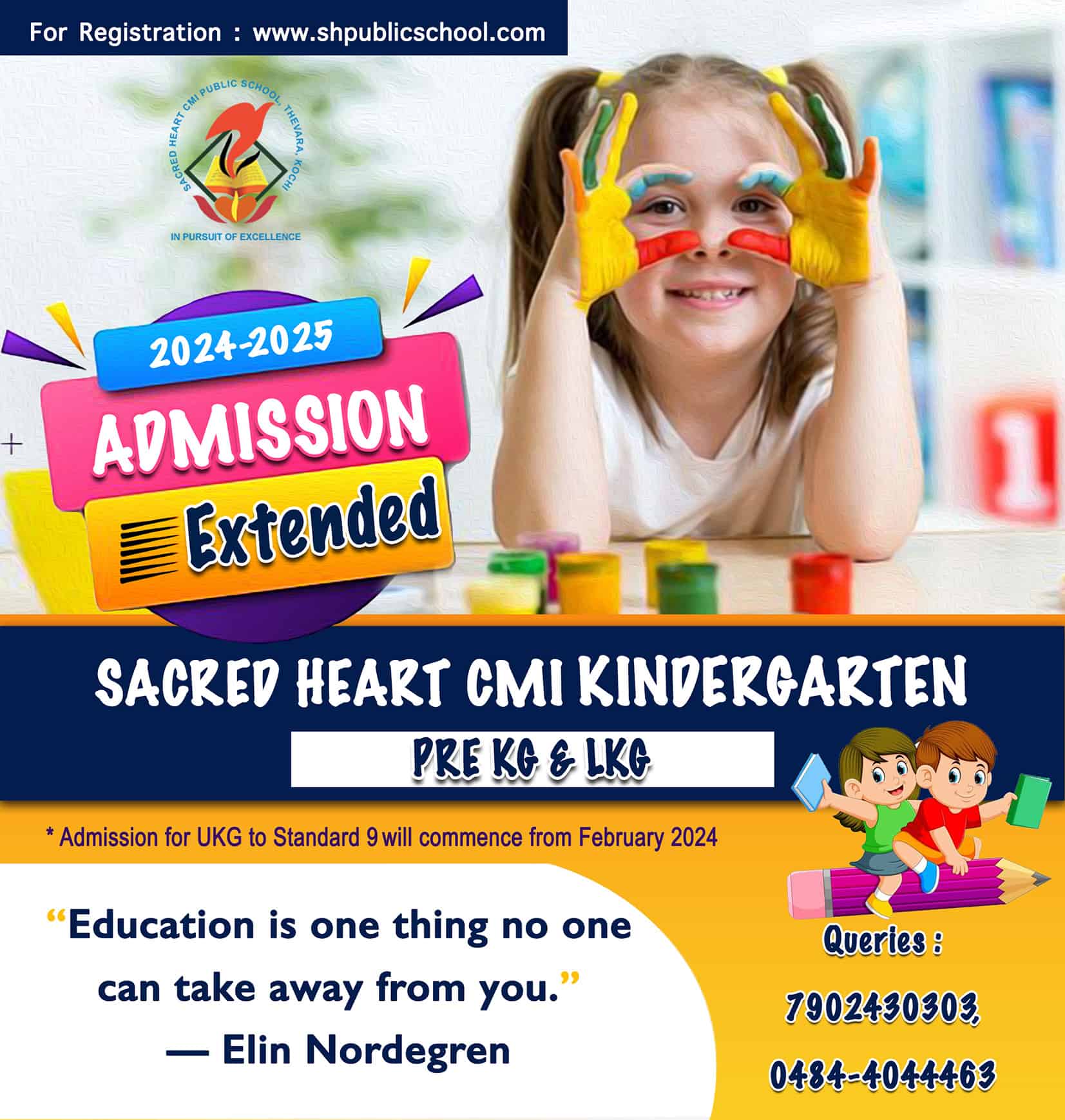 Instructions
Students must be 3 years old, but not exceeding 4 years for PRE KG admission and 4 years old but not exceeding 5 years for LKG admission as on 1st Jun 2024 of the academic year to which admission is sought for. Required age is added by one for each next higher grade.

Application form to PRE KG and LKG will be extended from
October 09 to October 13, 2023.

Application form to UKG will be available, depending on the availability of seats, from February 2024.

Read the below help file carefully before you start filling the application.

In case of twins, separate application forms should be submitted through separate email ID.

Make sure that you have a soft copy of passport size photograph of the student, father and mother (jpg only size-1mb).

Any photo ID proof of father and mother issued by the government of India (Passport/Voter's ID Card/Aadhaar Card/PAN Card) with maximum file size of 1mb (only pdf).

You may click on the buttons given below for the respective link.
read more
Grade XI
Eligibility
Candidates applying to Class 11 are expected to appear for a Quality Test conducted by the school. Admission Preference List will be prepared based on the Quality Test.
Streams Offered
English, Chemistry, Physics, Mathematics & Computer Science (3 labs)
English, Biology, Chemistry, Physics & Mathematics (3 labs)
English, Biology, Chemistry, Physics & Psychology (4 labs)
English, Accountancy, Business Studies, Economics & Applied Mathematics (No lab)
English, Accountancy, Business Studies, Economics & Computer Science (1 lab)
English, Accountancy, Business Studies, Economics & Informatics Practices (1 lab)