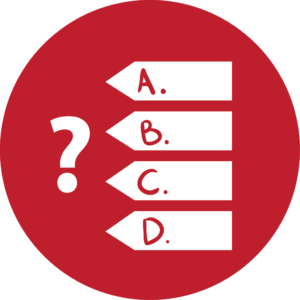 QUIZ CLUB
Quiz Club offers a unique and exciting way to motivate, inspire, encourage, and reward children in their quest for knowledge and provide them with the opportunity to celebrate their achievements.With a focus on fostering a love for learning, Quiz Club aims to create a vibrant and inclusive community where children can thrive intellectually and have fun while expanding their knowledge horizons.
NATURE CLUB
On June 5th, 2023, Rev Dr. Fr. Varghese Kachappilly CMI inaugurated the nature club "Punarjani" on World Environment Day. The name "Punarjani" signifies rebirth, chosen to raise awareness about the urgency of sustainable development. The club's objective include promoting ecological balance between humans and nature, fostering health and nutrition awareness among students, and implementing waste management in school premises and surrounding areas. The club comprises of 35 enthusiastic student members and receive support from four teachers.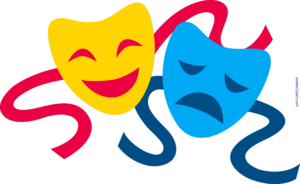 THEATRE CLUB
This club is designed to engage students in the performing arts and theatre. It aims at equipping children to overcome stage fear and enhancing their confidence. The theatre club in our school is dedicated tofoster creativity and teamwork by providing a platform for students to explore and develop their acting, directing, and backstage skills. Through various theatrical activities, the club aims to nurture a love for the performing arts and create memorable experiences for students.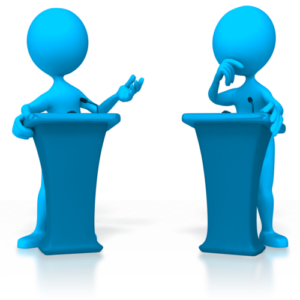 DEBATE CLUB
We are thrilled to embark on this intellectual journey of critical thinking, eloquence and persuasive communication. As members of this club, our students have the opportunity to sharpen their power of public speaking skills, to support and to refute, to be the voice of the voiceless and to instill a great sense of poise and credence in them. Together, we unlock the power of words and discover the art of persuasion. Our students have been actively participating in various debate events conducted by CBSE schools and have brought laurels to our school.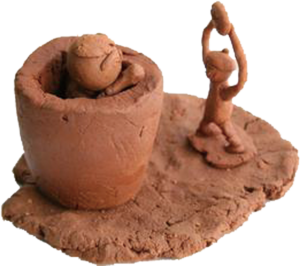 CLAY MODELLING
Where imagination takes shape and creativity knows no bounds!! Join us to mold your ideas into tangible masterpieces using the versatile medium of clay. Our purpose is to provide a nurturing space for students to express themselves artistically, fostering innovation and problem-solving skills through the tactile art of sculpting. Unleash your artistic potential and be part of a community that turns ordinary clay into extraordinary works of art. Let us sculpt a world of boundless imagination together!
MUSIC CLUB
Music is the universal language of mankind". Indeed, music is something that unites all human beings together. We the Heartians proudly introduce our Music Club to showcase the talents of our students, to boost up their confidence and to build up their social relations.
SCIENCE CLUB
The Science Club serves as a vibrant center of activities aimed at nurturing and celebrating the scientific talents of young individuals. Its mission is to shape a community of socially responsible and technologically creative minds, dedicated to crafting a brighter future.
PHOTOGRAPHY CLUB
Photography club is a wonderful initiative that would cultivate a sense of aesthetics among students. By exploring various photographic techniques, such as composition, lighting, and perspective, students can learn to appreciate the beauty of the world around them through the lens of a camera. The club provide a platform for students to explore the art of photography, learn about different styles and techniques, and develop their aesthetic sensibilities. Through photo walks, workshops, and competitions, students can capture the beauty of their surroundings and share their unique perspectives. The photography club would also encourage collaboration and inspire a sense of community among aspiring photographers, making it an enriching and enjoyable experience for all involved.
MATHS CLUB
Mathematics Club helps in arousing and maintaining students' interest in Mathematics. It provides the students with opportunities to develop their explorative, creative and inventive faculties. It inculcates the habit of self-study and independent work among the students.
COMPUTER CLUB
In the ever-evolving world of technology, where innovation drives progress, our school takes pride in nurturing young minds with a passion for all things digital.With a focus on promoting digital literacy and fostering a passion for technology, the computer club provides a platform for students to explore various aspects of computing such as coding, tech talks, development of personal or group projects using any open-source software etc. The specific activities may vary depending on the interest of the members.Overall, the computer club at our school serves as a hub to create a supportive and inclusive environment where students can learn from each other,share ideas, and have fun with technology.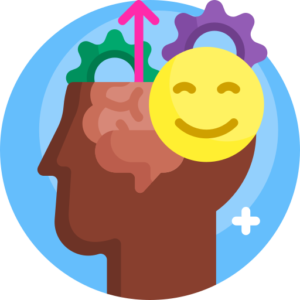 MENTAL HEALTH
A Sanctuary of Support and Compassion!
We are a vibrant community committed to nurturing the emotional well-being of our students. Let's cast aside societal misconceptions, derive courage from our openness, and embolden one another as we navigate the path of self-exploration. Collectively, we will craft a tapestry of resilience, ensuring that the importance of mental health stands out amidst our school & diverse spectrum of learning and development. Our aim is to establish a bedrock of compassion and comprehension, where each member & expression contributes to a mosaic of optimism. Together, we will create a safe haven where minds can flourish, emotions can bloom, and hearts can find solace!